Yes, I packed Alexa's age blocks for our trip. I couldn't miss the 2 month photo op. Ted was lying down next to her bringing on that little smile. One day she'll love looking at all of the outtakes.
This "warm sand" scented candle from Newport based
shore soap co.
smells amazing. One of the reasons I need another round of shopping in Chatham this weekend.
This chambray shirt that I wore out to dinner at
Pisces
has been on repeat. The food was great.
I am obsessed with these Dark Chocolate Nutty Bits from Trader Joe's. I was advised to go dairy free while nursing and these are great for my chocolate fix. We did try after a couple weeks to reintroduce milk to my diet and it was bad news for Alexa... I might write about some of my other favorite dairy free favorites and alternatives in an upcoming post. Happy there is a Trader Joe's on the Cape!
Mark your calendars for June 21... new emojis! I can't believe it took this long to get a fingers crossed.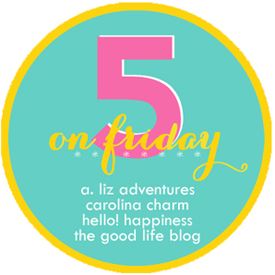 Happy Weekend!